Blocks wiki-Crane
Crane

State

Solid

Mass

5.3

Oxygen inventory

300

Specific heat capacity

450

Thermal conductivity

2.85

MeltingPoint

1535

Maximum pressure

1550

Particle penetration rate

0.9

Synthetic method

Steelx5
Small electric enginex5

The crane can push and pull the blocks.
As shown in the figure below, if you need to push 3 blocks, set "Push & Move value" to 3
The current version cannot set the moving distance and moving blocks separately, so if you want to move a few blocks, you have to move a few.
When there is no circuit system control, you can manually click the crane to start it. The following picture is clicked and the blocks is pushed forward by 3 blocks.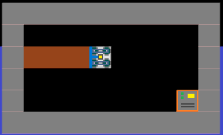 If you want to pull it back, you can click the crane again to return to the original position.
We can also use the circuit to control. When the crane receives a high voltage, the crane will start moving forward (same click effect). When it receives the high voltage again, it will pull back the blocks(same click effect).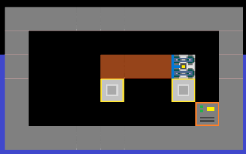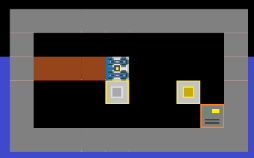 Blocks wiki
| | |
| --- | --- |
| Basic | |
| Structure | |
| Material | |
| Machine | |
| Industry | |
| Engine | |
| Power | |
| Signal | |
| Sensor | |
| Logical | |
| Nuclear | |
| Weapon | |
| Other | |
| Remove | |